Production Monitoring

Production Monitoring Inspection
Production Monitoring Services (DUPRO) - It is best to have your own on-site inspector monitor your production and provide you with daily updated reports for important and complex orders. The inspector will also be able to identify and resolve any production problems when they occur. Goodada provides clients with a dedicated production inspection and monitoring service.
Why have Quality Control Inspections conducted at the Factory?
Reduced costs due to Product Failure - for example replacement and disposal of faulty goods.

Reduced days lost due to production delays.

Maintain full control of the quality of your product.

Improved communications with the Supplier.

The Supplier can quickly fix any product issues identified during inspection.

Payment would be made for conforming goods only by having inspection result as part of buying contract.

Reduce Customer complaints on faulty product.
Production Monitoring Inspection Explainer Video
For more information about Production Monitoring Inspections, please contact:
Contact Person: Aidan Conaty
Mobile- Messenger (Click to Connect)

Laptop / PC (Click to Connect)

Phone:(Europe/ Rest of the World) +353 1 885 3919 ; (UK) +44.020.3287.2990 ; (North America) +1.518.290.6604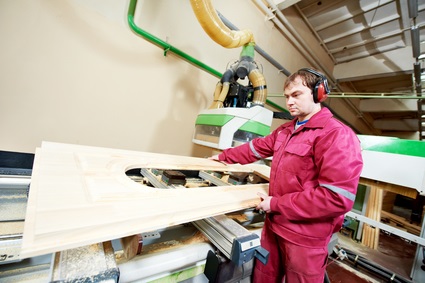 What is covered during a Production Monitoring Inspection?
As per standard inspection protocol Goodada inspect the following, but customers can also add additional request. We are also happy to tailor inspection checks so please ask for further details.
Quantity - Sampling Size is determined by standards set out by our Acceptable Quality limits. Please visit

Goodadas AQL page

to determine how many samples inspector will check of your order.
​Dimensions - inspector will record dimensions of your product to confirm they meet your dimensional standards.
Colour

- inspector will visually inspect the colour of your product using colour code charts provided by supplier or other colour checking devices.
Weight

- during inspection inspector will weigh both product packed and unpacked to determine if they have met customer standards.
Art Work/Logos - inspector will examine all samples and take images of any art work or logo and compare to reference sample.
Accessories/Assembly Instructions

- majority of products have additioanl components or documents. Inspector will check and compare to reference sample.
Packaging

- inspector will carry out strict checks on all samples packaging to determine if they meet all conditions agreed between supplier and buyer.
Shipping Marks

- inspector will check shipping marks are correct as per clients standards.
Onsite Test - inspector will check functionality, barcode scanning and assembled products to confirm they meet clients requirements. Any additional onsite request can be also be carried out.
Workmanship - inspector will examine all samples for any defects or nonconformities such as scratched surfaces, broken parts, poor surface finish, indentations or any other defect that could affect the saleability of the product.
Report

- a detailed report will be complete and sent to a customer within 48 hours* of inspection date. Report will include images of inspection findings mentioned above, inspector remarks and inspection result.
Key Advantages of a Production Monitoring Service
1. Achieve On Time Production
Onsite Production Monitoring will keep your order high on the factory's agenda. An on-site inspector will liaise directly with the production manager to ensure that your products are made to the agreed schedule.
2. Receive Daily Updates
The onsite inspector will communicate with you on a daily/ hourly basis to keep you updated on any key issues during the production process. This will allow you to make any decisions in real time.
3. Avoid Production Problems
The Inspector will make sure that materials and quality are to the standards agreed between you and the supplier. They will also be able to identify and address any production problems as they occur.