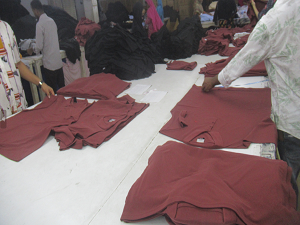 UK Vendor Checks and Audits
Goodada's UK Vendor Checks and Audits service is established for many different types of businesses. When you book a Vendor or Supplier Verification Audit with Goodada. We send out a highly experienced inspector from our team to visit the designated vendor location in the UK to meet with the seller and conduct a critical assessment of their goods or production facility.
Goodada offers a Comprehensive Vendor Audit Service across the UK. With a Vendor Audit/ Verification, the inspector will:
Meet the Seller: Establish a face-to-face connection with the seller to build an on-the-ground assessment of them.
Assess Facilities: Undertake a meticulous examination of the production facilities, scrutinizing and noting in their report stock levels, machinery and business activity.
Questionnaire: Conduct a detailed interview with a series of well-placed questions aimed at establishing the legitimacy of the supplier and verifying the availability of the products you intend to purchase.
Quality Control: A profound scrutiny of the factory's existing quality control systems, gauging its effectiveness and alignment with manufacturing standards.
Trading Track Record: A deep dive into the vendor's trading history, offering insights into their reliability and credibility in the market.
To get a comprehensive understanding of how we can enhance your procurement process in the UK with fortified measures of trust and verification, we invite you to explore Goodada's UK Supplier Audit page.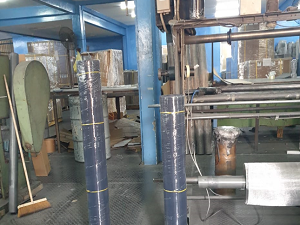 UK Buyer Verification Services
Are you thinking of doing business with a buyer in the UK but are worried about their trustworthiness? Whether it's a company in London, Birmingham, Manchester, or any other city, our UK Buyer Verification Services are here to assist you. We are an independent team that can visit the buyer in cities such as Liverpool, Leeds, or Newcastle to check if they are genuine and truly interested in what you are offering.
Our team checks everything with great attention to detail. We make sure the buyer, whether they are based in Sheffield, Bristol, or any other UK city, is who they say they are and that they have properly registered their business. We also assess their stock levels to understand if they genuinely need your products or services.
By choosing Goodada's UK Buyer Verification Services, you protect yourself from the risks of dealing with potentially unreliable or dishonest buyers, fostering safe and successful business deals in cities across the UK, including Glasgow, Edinburgh, and beyond.
To find out more, please visit our Buyer Assessment page. You can also contact us to learn more about how we can support you in doing business safely in the UK, covering major cities and small towns alike.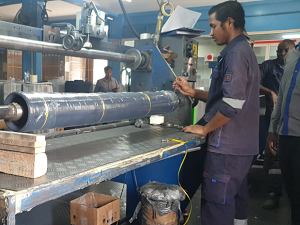 Supplier Code of Conduct Monitoring Services for UK Businesses
Supplier Code of Conduct Monitoring Services for UK Businesses: Upholding Ethical Standards and Protecting Your Brand. In recent years, UK businesses have been under a spotlight due to increased scrutiny surrounding ethical trading practices. The modern UK consumer insists on transparency, advocating for fair trade, employee well-being, and sustainable environmental practices. The market vehemently opposes child labour, worker abuse, and any form of discrimination, fostering a business landscape where adherence to a strict supplier code of conduct is not just preferable but essential.
To maintain brand integrity and sustain revenue, UK businesses must now more than ever ensure that their international suppliers adhere strictly to a code that respects workers' rights, promotes community welfare, and supports environmental sustainability. This is where Supplier Code of Conduct Monitoring Services for UK Businesses come into play, serving as a critical tool to affirm commitment to ethical practices.
Why Choose Goodada for Supplier Code of Conduct Monitoring?
Goodada emerges as a preferred ally for businesses aiming to foster a culture of responsibility and ethical adherence. Our comprehensive offerings encompass:
Tailored Code Drafting: Creating a customized code of conduct that resonates with your brand's values and vision.
Auditing Services: Implementing regular and meticulous audits to ensure the consistent upholding of agreed standards, thereby portraying a clear image of dedication to ethical practices.
Active Oversight: Showcasing proof of rigorous supplier monitoring, a prerequisite in meeting the demands of the contemporary UK market.
Discover how Supplier Code of Conduct Monitoring Services for UK Businesses can become a cornerstone in safeguarding your brand and aligning with modern ethical demands. To delve deeper into how we can facilitate a fortified ethical grounding for your business, visit our detailed Supplier Code of Conduct Standards page.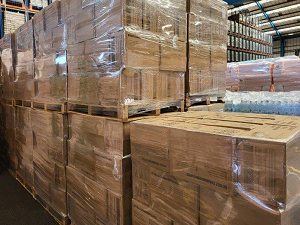 Loading Checks in the UK
Loading Checks in the UK - Your Guarantee of Safe and Accurate Loading. In the dynamic environment of logistics and shipment, ensuring the meticulous and secure loading of your goods is paramount. Opt for Loading Checks in the UK for a service that prioritizes precision and safety at every step of the loading process, providing you with the peace of mind you deserve when overseeing outbound shipments from the UK.
Expert Oversight during UK Loading Processes
Entrust your loading procedures to our expert team stationed across strategic points in the UK, including major ports and sellers' warehouses. Leveraging our UK-specific service guarantees:
Precision and Safety: Our professionals are on-site, verifying and witnessing the loading onto various transport mediums such as trucks, ships, or shipping containers, ensuring every item is loaded correctly and containers are securely sealed post-loading.
Preventing Transport-related Damages: Benefit from a service that goes the extra mile to minimize potential damages during transport, safeguarding the integrity of your goods throughout the journey.
Why Choose Goodada's Loading Checks in the UK?
Shipping from the UK demands acute attention to detail. Secure your peace of mind and the safety of your products with our experienced team overseeing the meticulous loading process, thereby ensuring the utmost security of your shipments.
Delve into the world of Goodada's unparalleled expertise in Loading Checks in the UK. To fully understand the breadth of our offerings, we invite you to visit our comprehensive Container Loading Inspection page for a detailed overview.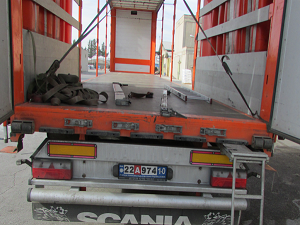 Inbound Cargo Inspections at UK Warehouses
Inbound Cargo Inspections at UK Warehouses - Your Assurance of Quality and Compliance. Are you anticipating a shipment at a UK port or warehouse and seeking trustworthy third-party verification before accepting the consignment? Goodada's Inbound Cargo Inspections at UK Warehouses is here to meet your needs perfectly. Our trained QC inspectors are on standby to be dispatched to any UK location, including key hubs such as London, Edinburgh, and Manchester, ensuring that received quantities perfectly align with the packing list and performing a diligent visual inspection to identify any potential defects or visible damages.
Why Opt for Goodada's UK Warehouse Inspection Services?
Expert Oversight in Key UK Locations: Benefit from our expansive reach, which includes inspections at major UK ports and renowned airports such as Heathrow Airport in London, Manchester Airport, and Liverpool John Lennon Airport, assuring a meticulous process that verifies product congruence with the packing list and specified criteria.
Client-Centric Services: Our approach puts clients at the forefront, requiring only essential information while managing the complete inspection operation, providing a hassle-free experience.
Proactive Quality Assurance: Be a step ahead by availing a service that is highly sought after by clients keen on avoiding complaints regarding faulty or mismatched goods.
Boots on the Ground: Many clients who receive a call from a UK customer complaining about a delivery urgently need an inspector to visit the customer to assess their complaint. Goodada can despatch an inspector to visit most UK locations within 24 hours.
Secure Quality with Inbound Cargo Inspections at UK Warehouses. By leveraging Goodada's Inbound Cargo Inspections at UK Warehouses services, your shipments are scrutinized meticulously at critical UK transit points before distribution, upholding stringent quality standards and fostering consumer trust.
To understand more about the depth of this service or to schedule an inspection, kindly visit our dedicated Inbound Cargo Inspection page for detailed insights.

UK Quality Control Inspection Services - Adding value to firms
In a market driven by quality and compliance, Goodada's UK Quality Control Inspection Services stand as an indispensable tool in safeguarding the standards and excellence of your supply chain. These meticulous inspections are generally conducted when roughly 80% of the production order has reached completion, setting a benchmark for product integrity right at the supplier's facility in the United Kingdom.
Delving Deep with UK Product Inspections - With UK Quality Control Inspection Services, businesses are empowered to:
Ensure Compliance: Carry out detailed visual reviews of product aspects, including measurements, quantities, and labelling, to guarantee adherence to industry standards.
Uphold Loading Standards: Maintain a stringent check on the Loading of your goods, ensuring they meet the pre-defined criteria and reduce potential damage during transit.
Risk Management: Adopt a proactive approach to risk management by identifying and rectifying discrepancies before the products leave the UK, mitigating potential future conflicts and fostering smoother business transactions.
Strengthen Your Supply Chain with UK Quality Control Inspection Services
Implementing UK Quality Control Inspection Services enhances your procurement strategies by integrating these inspections into your operations, leveraging the UK's renowned expertise in the export sector for a seamless quality control process.
Learn More
To gain a comprehensive understanding of how our UK Quality Control Inspection Services can streamline your procurement processes and elevate your quality assurance strategies in the thriving UK export sector, we invite you to explore the variety of inspection types we offer on our dedicated Types of Inspections page.

UK Freight Insurance Services
Protect Your Assets with Goodada's UK Freight Insurance Service. Ensure complete peace of mind with Goodada's UK Freight Insurance Service. Tailored to safeguard you against all conceivable transport risks when shipping to and from the United Kingdom, our coverage is comprehensive and adaptable to your unique needs.
Why Choose Our UK Freight Insurance Service?
Comprehensive Coverage: Not only does our service cover the actual value of your goods, but it also encompasses the costs associated with shipping, duties, and additional surcharges, offering a safety net for your investments.

Anticipated Profit Protection: With the option to add a 10% or even 20% buffer to cover anticipated profits, you can trade and transport with confidence, knowing your potential earnings are protected.

Personalized Plans: Our plans are designed to give you the freedom to choose the level of coverage that suits your requirements perfectly.
Visit our UK Freight Insurance Service page to explore the complete details and find a plan that caters to all your needs.
Goodada's International Payments Facility: The Economical Choice. Pair our top-rated UK Freight Insurance Service with Goodada's International Payments Facility to enjoy stellar exchange rates and save significantly on banking costs and fees. It's the smart, cost-effective solution for international traders seeking financial prudence alongside robust protection.