Apparel Textile Inspection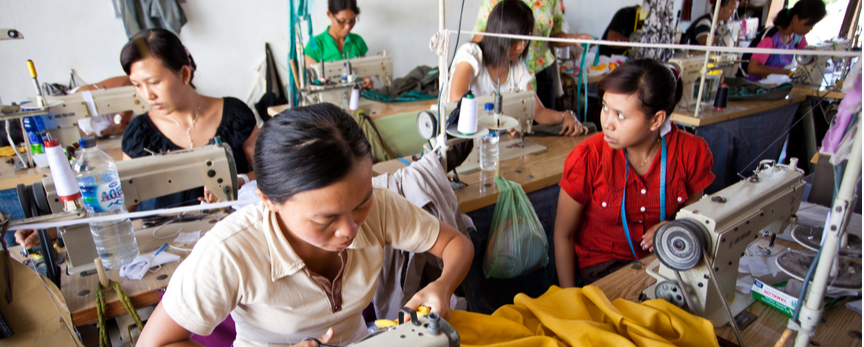 Apparel Textile Inspection Services
Apparel Textile Inspections - During an apparel textile inspection, the inspector will select at random units from all the different batches in your order. The sample quantity and acceptance levels can be established through using the AQL method and its associated tables.
Our Apparel inspection is inspected to ISO 2859-1 or ANSI/AS QC Z1.4 internationally recognized and accepted inspection standards.
Goodadas Apparel Textile inspections are visual inspections and cover items such as Appearance, Functionality, Performance, and Durability.
Goodada offers Textile and Apparel Inspections in 76 countries. To find out more about the types of Third-Party Apparel Inspection services that Goodada offers, please visit our Types of Inspections page.
An Apparel Inspection should focus on the following areas

:
Quantity – Confirm that the amounts of products are correct for each size, shape, and design.
Measurements of the clothing or fabric cover:
SHOULDER

CHEST

HEM SEAM OPEN RELAXED

HEM OPEN RIB JOIN

HEM RIB BAND WIDTH

LENGTH FROM HSP

ARMHOLE STRAIGHT

L/SLEEVE LENGTH

L/SLEEVE HEM @ JOINING

SLEEVE RIB CUFF OPEN

SLEEVE CUFF WIDTH

NECK WIDTH

FRONT NECK DROP (INCL RIB)

BACK NECK DROP

HOOD LENGTH

HOOD WIDTH

POCKET WIDTH AT TOP

POCKET WIDTH AT BOTTOM

POCKET WIDTH @ WIDEST POINT

POCKET CENTRE HEIGHT EXCL HEM BAND

POCKET SIDE HEIGHT

HOOD CASING WIDTH
Fabric- Confirm that the fabric visually appears to be ordered. Note that in some instances, a laboratory test is required to confirm the materials used.
Weight- Weighing randomly selected pieces to confirm that the weight is to the pre-determined value.
Colour- Confirm that the colours and patterns match what the buyer requires.
Physical Tests- Perform physical tests on the clothes, including Abrasion, Pilling Resistance, Colourfastness.
Stitching- Confirm that the stitching is to the buyer's specifications, including areas in the neck, pockets, and edges.
Trims- Confirm the Zippers and ties are correct and in the proper location.
Confirm Labels and Artwork
-Fiber Identification Labels – Governments from most countries now require labels that identify the fibers used to make apparel or are contained in furnishing products for the home to be attached to the product. These tags must show the type of fiber used and the percentage of that fiber used in the product.
- Care Label Instructions - Many countries have mandatory or voluntary standards for care label instructions applicable to textile and apparel.
Confirm Packing and Packaging- Make sure that products are packed to the buyer's requirements.
Samples of the apparel or textiles can be sent to a laboratory for further testing if required.
Goodada offers Garment and Apperal Inspections in the following countries (Please click on a Country to learn more):
For more information about Apparel Textile Inspections, please contact:
Contact Person: Aidan Conaty
Mobile- Messenger (Click to Connect)

Laptop / PC (Click to Connect)

Phone:(Europe/ Rest of the World) +353 1 885 3919 ; (UK) +44.020.3287.2990 ; (North America) +1.518.290.6604
How to Order a Textile Quality Control Inspection?
Step 1 - Customer fills out an online inspection request form.
Step 2 - The Inspection coordinator confirms the inspection request and assigns an inspector to your inspection.
Step 3 - Customer makes a payment for inspection.
Step 4 - Inspector then visits the factory and follows the inspection protocol as per inspection order details.
Step 5 - The Inspection coordinator will review and upload the inspection report within 48 hours of the inspection date.*
Step 6 - The client can download and review the report and request a call back to discuss the inspection report and result.