Africa Quality Control Inspections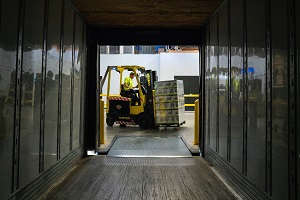 Africa Quality Control Inspection
Africa Quality Control Inspection - Are you buying goods from Africa? Have you found a new supplier in Africa and need to have this supplier independently verified? Will you be transporting products to a country in Africa and need a third party to review and inspect the goods as they arrive at their final destination in Africa? If yes is the answer to any of these questions, then Goodada's Africa Quality Control Inspections are perfect for you. Goodada has teams of inspectors located across many countries in Africa. Our quality control inspectors and factory Auditors can inspect many different types of products across many locations.
Goodada is a Global Quality Control Inspection company. We offer inspection services, supplier verification and factory audits in more than 76 countries. Our African Inspection teams can visit a production facility or storage location within 4 days of an inspection being placed onto the Goodada Inspection website. We ensure that our clients get a detailed professional inspection report within 48 hours after the inspector or auditor has completed their onsite visit.
Goodada offers Third-Party Inspection Services and Seller Audits across many countries in Africa. So, if you source goods from or send products to Africa, Goodada has an Inspection service that matches your needs. To find out more about Goodada Inspection and Audit services, please visit Goodada's Types of Inspections page.
Africa is a vast continent consisting of countries located around the Mediterranean Sea to Sub Saharan countries. Africa has a diverse span of countries with global trading connections such as Kenya, Morocco, Egypt, and South Africa to countries with political instability such as Somalia.
To find out more about the countries in Africa in which Goodada offers Quality Control inspections, please scroll below and click on the country for more information.
Goodada continues to expand its service in Africa. So, if you cannot see a country listed, please make contact with one of our representatives, and he will be happy to try and assist you with your enquiry.
To find out more about Goodada's Africa Inspection Services, please contact:
For more information, please contact:
Contact Person: Aidan Conaty
Mobile- Messenger (Click to Connect)

Laptop / PC (Click to Connect)

Phone:(Europe/ Rest of the World) +353 1 885 3919 ; (UK) +44.020.3287.2990 ; (North America) +1.518.290.6604, (China) +86.532.826.55013