Jordan Quality Control Inspections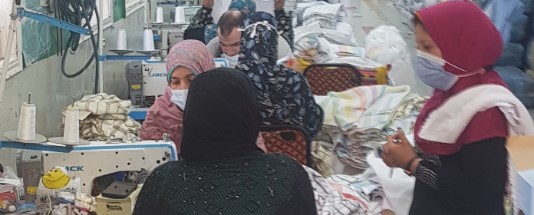 Jordan Inspections – Quality Control Inspections and Factory Audits
Get an inspection conducted anywhere in Jordan within 48 hours.

An inspection report will be available for download within 48 hours after the review.
Why pick Goodada for your QC Inspections in Jordan?

You can change or postpone the Jordan inspection up to 48 hours before the inspection.

All Goodada's Inspections and Audits conducted in Jordan are to international standards.

We can offer on-site updates while our inspectors are at the factories in Jordan.

You will have top inspectors in Jordan checking of your products and suppliers.
Buying from Jordan
Jordan is a member of the World Trade Organisation (WTO). In addition, it has a free trade agreement with the United States and an association agreement with the European Union. The population of the country is almost 11 million people.
Jordans main export products include clothing, textiles, apparel, chemicals, soaps, fruits, and food. Goodada's Jordan Inspection services offer inspections across a wide range of these products.
Employment in Jordan is focused on the service sector, which accounts for 78% of the workforce. In addition, 20% of those working in Jordan are involved in manufacturing, while just under 2% of its labor force work in agriculture.
When purchasing from Jordan, it is vital to ensure that the products meet your requirements and standards. Goodada's Jordan Factory Audits are an important service to ensure that you are sourcing from Ethical suppliers in Jordan.
For more information, please contact:
Contact Person: Aidan Conaty
Mobile- Messenger (Click to Connect)

Laptop / PC (Click to Connect)

Phone:(Europe/ Rest of the World) +353 1 885 3919 ; (UK) +44.020.3287.2990 ; (North America) +1.518.290.6604
Below are Goodada's most popular Inspections in Jordan:

Jordan Factory Audits
Goodada's Jordan Factory Checks are requested by customers interested in sourcing goods from a new potential supplier in Jordan. Unfortunately, Jordan has questionable worker welfare protections in place. So it is highly recommended to send an inspector to the supplier's factory before an order is placed. A Factory Audit report will provide details on the working conditions, quality control systems, production standards, and the countries where the supplier exports its product. Please visit
Goodada's Factory Audit
page to learn out more
about Goodadas Jordan Factory Inspections.

Jordan Loading Inspections
Goodada's Jordan Outbound Container Loading checks confirm that the supplier in Jordan has loaded the correct quantities into the shipping container and that the products are correctly packed. Please visit Goodada's Container Loading Inspection page to learn out more about this inspection.
Our Inbound Cargo Inspection service checks goods when they have arrived in Jordan. Our inspectors can visit any warehouse or premises to check and confirm the quantities which have landed against a packing list. The inspectors can also inspect the goods for any damage which may have occurred during transport. Please visit Goodadas Inbound Cargo Inspection page to understand more about this inspection.

Third-Party Inspections In Jordan
Goodada offers a range of Third-party Product Inspections across Jordan. For example, we offer Finished Goods Inspections, During Production Inspections, and Raw Materials Inspections. In addition, for those who require an inspector to remain at the factory for the entire production process, Goodada offers a Production Monitoring Service. To find out more about these inspection services, please visit Goodada's Types of Inspections page to learn more about each of the inspections which Goodada offers.

Jordan Freight Insurance & International Payments
Goodadas Freight insurance can protect you from the financial risks of damage to your goods when transported to or from Jordan. To find out more, please visit Goodada's Cargo Insurance page.
Are you sending money to Jordan or making payments in Jordanian dinar? Save money on international banking fees and poor exchange rates by using Goodadas International Payments Service.