South Africa Quality Control Inspection Services

South Africa Quality Control Inspection Services
South Africa Quality Control Inspection - South Africa is one of the leading economies in Africa. It manufactures and exports many goods such as fruit, food, chemicals, clothing & textiles, home products, electrical products, furniture, beverages, minerals and fuel. Goodada's South Africa Quality Control Inspection services cover the main provinces in South Africa, including Gauteng, KwaZulu-Natal, Mpumalanga, Free State, North West, Limpopo, Northern Cape, Western Cape and the Eastern Cape. Goodada offers Qc inspections across Africa including Rwanda, South Sudan, Madagascar, Tanzania and Kenya.
South Africa Quality Assurance, Product Inspections and Audits
Have an inspector visit any location across South Africa within 48 hours to conduct an inspection.

Receive an inspection report within 48 hours after the review has taken place.
For more about Goodada's South Africa Inspections, please contact:
Contact Person: Aidan Conaty
Mobile- Messenger (Click to Connect)

Laptop / PC (Click to Connect)

Phone:(Europe/ Rest of the World) +353 1 885 3919 ; (UK) +44.020.3287.2990 ; (North America) +1.518.290.6604
Why choose Goodadas South Africa Quality Control Inspections

Have an inspector visit any location in South Africa within 48 hours.

Receive inspection progress reports.

Change an inspection order up to 72 hours before the inspector visits a location.

Trust Goodada, we are a Global Inspection company that conducts inspections across 76 countries.
Below are Goodada's South Inspection Services:

South Africa Factory & Supplier Verification Services
Have you found a new supplier in South Africa? Do you need a Third Party Inspection company to visit them to confirm that they are legitimate and can provide you with the goods you require? Our inspectors can visit any location in South Africa to check a supplier. To find out more, please visit our
Seller Verification & Factory Audit
page.

Loading Checks in South Africa
Are you shipping products from South Africa? Goodadas Loading Checks involves one of our inspectors visiting the facility in South Africa where the loading is taking place to witness the event. The inspector will send you a report about the goods quantities and condition as they were loaded. Please visit Goodada's Container Loading Inspection page to learn out more about Loading Checks.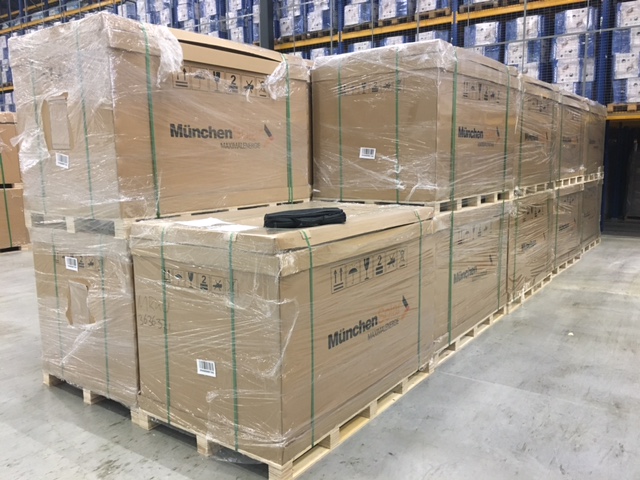 South Africa Inbound Cargo Inspections
Shipping Goods to South Africa? Our inspection team can visit any warehouse or holding facility across South Africa to check the cargo as it arrives in South Africa. The landed quantities are cross-checked against a packing list. The inspector will also conduct a visual check on the products to identify any defects or any noticeable damage which may have occurred during transit. To find out more about this service, visit our Inbound Cargo Inspections page.

Goods Inspections in South Africa
Goodada offers a range of inspection services across South Africa. Our Finished Goods Inspections checks the goods before they are shipped out from the Supplier. Our During Production Inspections are beneficial for orders experiencing delays or a breakdown in communications with a supplier. An Early Production Inspection focuses on the materials that will be used to make the goods. To find out more about all these inspections, please visit Goodada's Types of Goods Inspections page.

South Africa Supply Chain Services
Goodada's provides our clients with extra online Supply Chain services such as Online Cargo & Freight Insurance. This online service allows you to decide which insurance cover is best to protect you against all transport risks to and from South Africa including the value of the goods you have purchased and the cost of shipping, duties, and any potential profit.
Are you making payments to South Africa in South African Rand? Reduce banking costs and fees PLUS get great exchange rates. Try Goodada's Online International Payments Facility.