Germany Quality Control Inspection

Germany Quality Control Inspections and Factory Audits
Germany Quality Control Inspection - Germany is the powerhouse exporter of the European Union and the worlds largest exporters. All international trading deals for Germany originate through the EU. Germanys main export commodities are steel, coal, cement, chemicals, machinery, vehicles, machine tools, electrical, automobiles, food and beverages, fruit, shipbuilding, textiles and furniture. Goodada's Germany Quality Control Inspections will save you money by reducing the cost of product failures and checking that products are manufactured to your required specifications. Inspections can be conducted at any factory in Germany.
Last year, Germany exported over $1,500 billion worth of goods across the world. Its most prominent export destinations are the USA, France, China, the Netherlands and the UK. However, Germany has successfully developed a global market for its goods.
Goodada's Germany Supplier verification services take place at your prospective supplier's factory. Having a premises audited before placing an order with a new supplier will reduce the risk of you buying inferior quality products or becoming a victim of fraud. The purpose of a Germany Factory Audit is to assess a manufacturer's capabilities, review their quality control systems and check the workplace environment of the factory.
Goodada's also provides Product Inspections across Germany. These inspections enable you to confirm if your products have been made according to your specifications. Goodada's Container Loading Inspections are vital when the seller requires payment upon despatch of products from their premises in Germany.
Did you know that Goodada offers quality control inspections in Europe, South America and Asia. (Please click each of the regions to learn more).
For more information about Germany Quality Control Inspections, please contact:
Contact Person: Aidan Conaty
Mobile- Messenger (Click to Connect)

Laptop / PC (Click to Connect)

Phone:(Europe/ Rest of the World) +353 1 885 3919 ; (UK) +44.020.3287.2990 ; (North America) +1.518.290.6604
German Inspections, Supplier Audits and Quality Control Checks
Have a Supplier Audited or products checked for quality at any location across Germany within 36 hours.

Receive a Findings Report from the inspector the day after the inspection has taken place.
Why use Goodadas Germany Quality Control Inspections?

Have Sellers or goods inspected at any location in Germany within 36 hours.

You can change your Germany quality control order up to 36 hours before the date of inspection.

Updates on the progress of the inspection are available during the day.

Goodada is a 100% Irish owned company. We have inspectors across Germany and Europe.
Goodada offers the following types of Germany Quality Control Inspections across Germany:

Factory Audits & Supplier Verifications Services in Germany
Have you found a new supplier in Germany? Are you having quality issues with a current supplier in Germany? If yes, then Goodada's Germany Inspection Factory Audit and Supplier Verifications could be the answer for you. Our Audits will inspect the factories quality control systems, its production standards and its export records. To learn more please visit our
Germany Factory Audits page.

Pre Shipment Inspections in Germany
Goodada offers a wide range of product inspection services across Germany. The most popular inspection service is a Finished Goods Inspection. A Finished Goods Inspection checks the quantities, products specifications and dimensions, packing and labelling. During this inspection, our inspector can conduct on-site tests or collect samples. You will have your report before the goods are shipped out. It will give you time to address any identified issues with the seller. To find out more, please click on Goodada's Germany Goods Inspection.

Product Loading Checks in Germany
Have an inspector check your products as they are being loaded at the factory in Germany. During the time of loading, the inspector can check that your products are correctly loaded, and the truck or container is securely closed and sealed before shipment. To learn more visit Goodada's Loading Inspections page.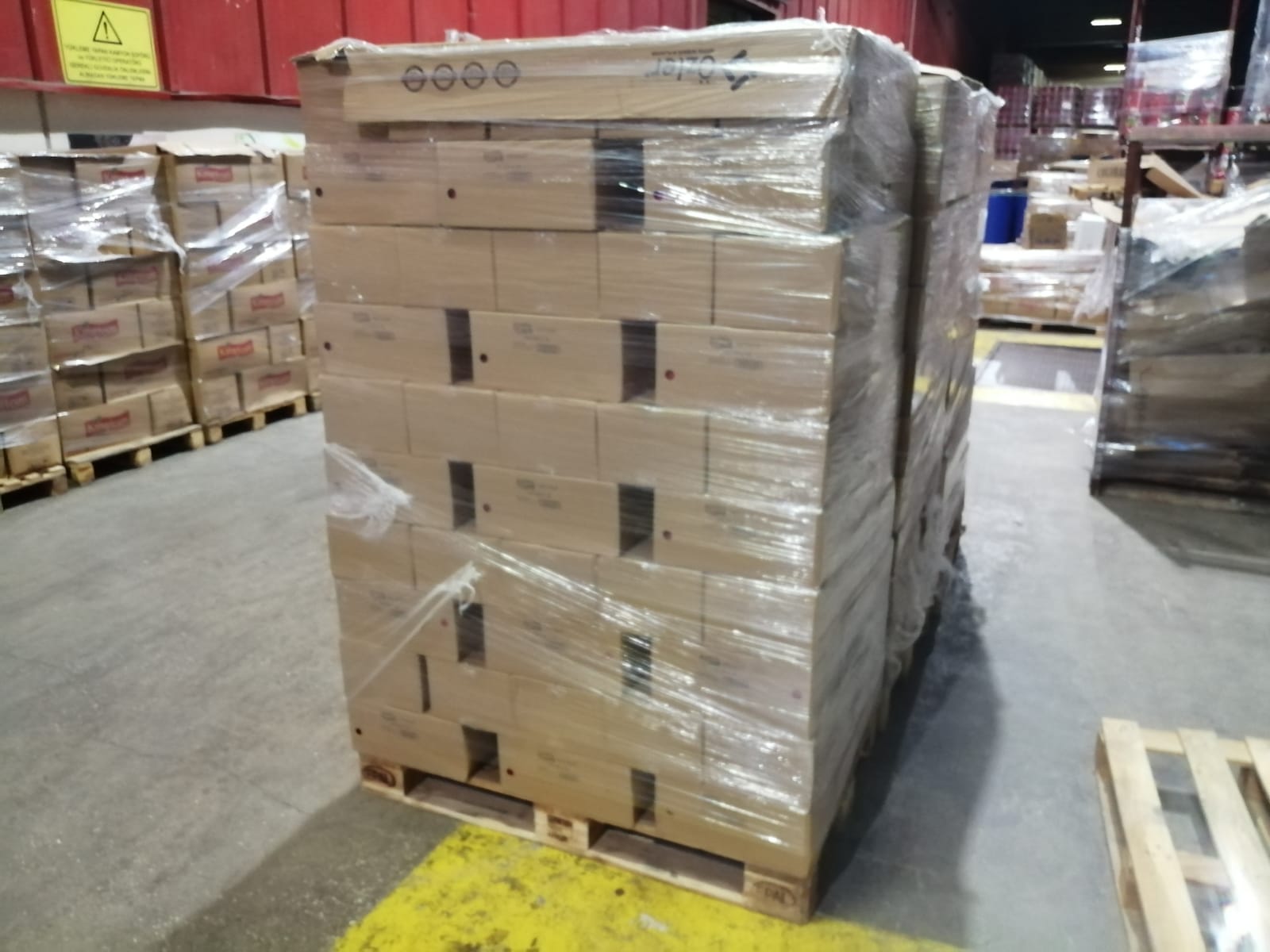 Cargo Inspections in Germany
Are you shipping products to Germany? Do you need to have them checked when they arrive into a warehouse in Germany? Then Goodada's Inbound Cargo Inspections is what you require.

Germany Quality Production Monitoring Services
Production Monitoring will provide you with daily updates on quantities produced plus inform you of any issues with your order. Our inspector will work with the production manager in the Factory in Germany to check, and your products are made to any pre-agreed schedule and specifications. Please click on Germany Production Monitoring Services to find out more.

Save Money when buying from Cargo Insurance for Germany
Avoid overpaying to suppliers for converting to your currency. Reduce banking fees and get better exchange rates by using Goodada's Euro Payments Service.
Insure your products when they are shipped from Germany. Avoid risks, and potential loses with Goodads Cargo Insurance.