Sweden Quality Control Inspections
Sweden Quality Control Inspections and Factory Audits
Sweden Quality Control Inspections - Last year, Sweden's exports amounted to $166 billion, and 71.6% of this was delivered to neighbouring European countries, while 13.2% were sent to Asia, and 7.6% to North America. Sourcing products from Sweden has become a vital part of many companies supply chain efforts. Goodada's has quality inspectors across Sweden who can visit any factory or supplier to conduct pre-shipment inspections or any other quality inspection for you.
When sourcing products or services from Sweden, businesses must ensure that the products are of the highest quality and comply with all quality and safety laws and regulations locally and internationally. Goodada's Vendor Verification Audits are conducted at any location across Sweden. Getting a Supplier verified before booking an order can reduce the risk of incorrect sourcing products or becoming a victim of fraud. We inspect many products including Clothing, Furniture, Food.
Goodada's Sweden Container Loading Inspections will also allow you to confirm if your products have been correctly loaded and despatched from the factory in Sweden. Container Loading Inspections are essential when the seller requires payment before dispatching your products from their premises in Sweden.
For more information about our Sweden Inspection Quality Control services, contact:
Contact Person: Aidan Conaty
Mobile- Messenger (Click to Connect)

Laptop / PC (Click to Connect)

Phone:(Europe/ Rest of the World) +353 1 885 3919 ; (UK) +44.020.3287.2990 ; (North America) +1.518.290.6604
Goodada offers the following Sweden Inspection & Quality Control Services.

Supplier or Buyer Verifications in Sweden
Supplier Verification Services - Have you found a new supplier in Sweden? Do you have any concerns that a supplier or buyer might not be suitable for you? If the answer is yes, then a Supplier Verification may ease your worries. One of our Sweden Quality Inspectors can visit any location in Sweden to meet with the new potential buyer or Seller and review their business.
For Buyers, the Inspector will check their trading history and review what stock they currently have in their warehouses.
For Sellers, the inspector will check the manufacturing capability and stock levels of the seller. To learn more about this service, please visit our
Verification Page
.

Pre-Shipment Inspections in Sweden
A Pre-Shipment Inspection is a popular inspection for Sweden. Many clients request an inspector to visit a Suppliers factory or warehouse in Sweden to check that the goods meet their requirements and specifications. This inspection can also be called a Finished Goods Inspection. Our Swedish Quality Control Inspector will conduct a visual review on packing, packaging, quantities and defects. Please visit Goodada's Sweden Pre-Shipment Inspection page to learn more about this inspection.

Loading Inspections in Sweden
Loading Inspections in Sweden - Our clients often request an inspector to be present to confirm the loading of goods into a container and to conduct a brief check on labelling and quantities. Our Quality Inspectors in Sweden can visit any loading facility to perform this inspection. After this inspection has been completed, you can expect to receive a report within 48 hours. To find out more, please visit our Container Loading Inspections page.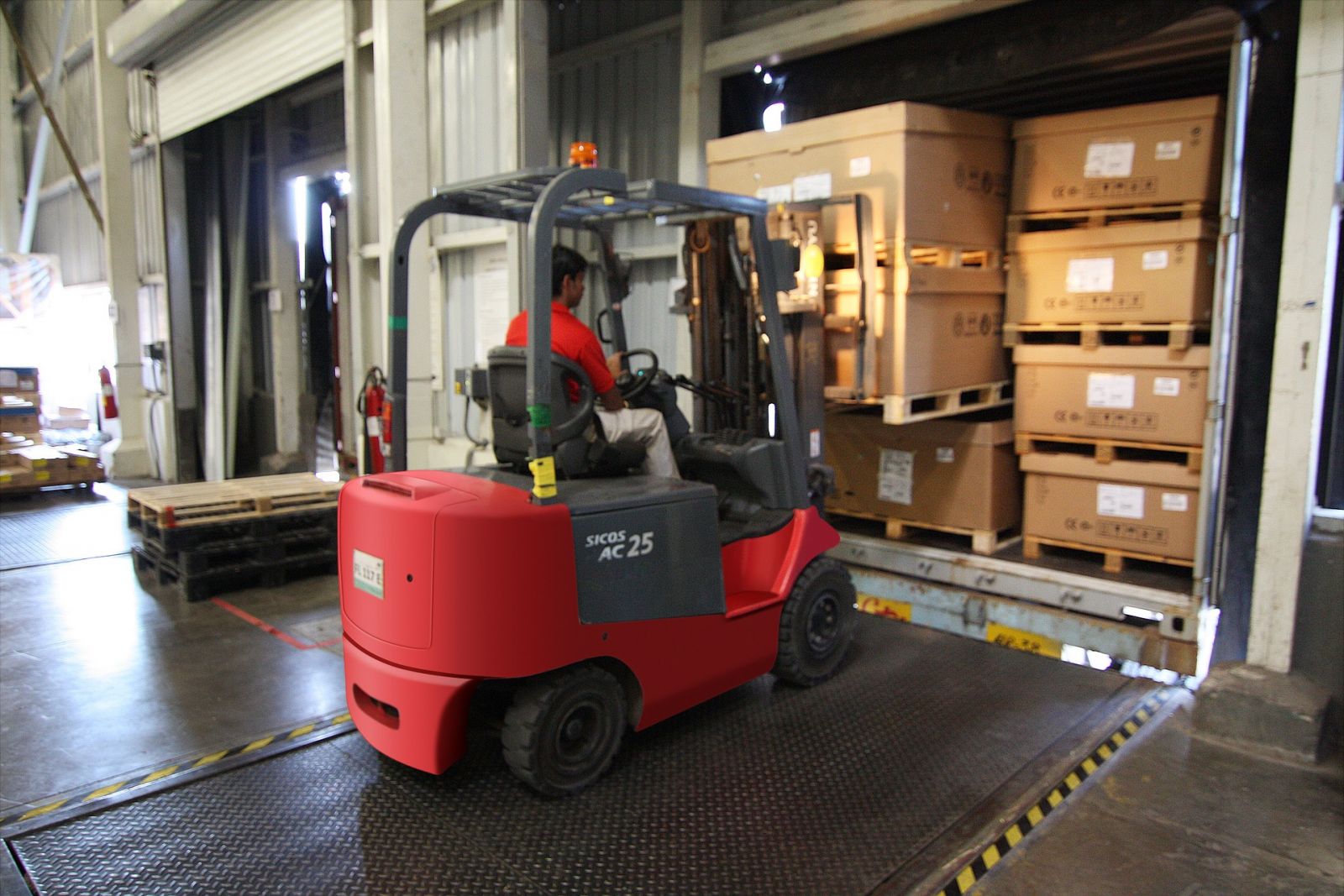 Sweden Inbound Cargo Inspections
Sweden Inbound Cargo Inspections - Have you sent products to a port or warehouse in Sweden? Do you want to have a Quality Control Inspector review these goods? Goodada's Sweden Inbound Cargo Inspections is the right solution for you. Our inspectors can visit any warehouse or facility to inspect and verify the quantities match what is on the packing list. As an independent third-party inspection service in Sweden, our inspectors can visit any location to visually inspect the goods to check for defects or any noticeable damage.

Production Inspections in Sweden
Our Sweden Quality Control - During Production Inspection is conducted when the goods are made at the factory in Sweden. The purpose of a During Production Inspection is to update you on expected production completion times or overcome any communication difficulties which you might be experiencing. To learn more, please visit our During Production Inspection page.

Materials Quality Inspections in Sweden
Do you need to have raw materials checked in Sweden? Goodada has quality control inspectors who can perform these tasks for you. Our inspectors can visit any warehouse or factory in Sweden to review any parts, materials or components for you. You can expect a detailed inspection report within 48 hours after the inspection has been completed. To find out more, please visit our Early Production Inspections page.

Cargo Insurance for Sweden
Are you transporting goods out of Sweden or to Sweden? Reduce your risks with Cargo insurance. Be protected for the total value of the goods, plus the cost of shipping, duties, and up to 10% or even 20% extra to cover anticipated profit. Get a quote with Goodada's Online Insurance platform.
Are you making payments to Sweden in Swedish Krona? Get the best value rates and lowest banking fees with Goodada International Payments.