Iraq Quality Control Inspection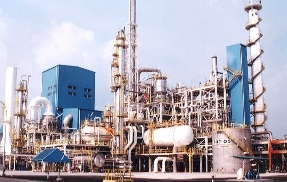 Iraq Quality Control Inspections and Factory Audits
Iraq is slowly starting to emerge from its decade long series of invasions and conflict. The economy in Iraq economy is dominated by the oil sector. This sector accounts for over 85% of its Iraqs foreign earnings and 85% of its government revenues.
The main industries in Iraq are petroleum, chemicals, textiles, leather, construction materials, food processing, fertilizer and metal fabrication/processing.
The main items which are imported into Iraq are medicines, machinery and equipment and food.
Our Iraqi Verifications and Audit Services are conducted at the location which your require. Our inspectors are trained and capable of inspecting and auditing all the various elements of the Petrochemical Industry.
Our Iraq QC Inspections will save you both time and money by reducing the cost of failures and checking that products are produced to your exact requirements at all stages of the manufacturing process. We cover most parts of Iraq.
Goodada's Iraq Container Loading and Unloagin Supervision/ Inspections allows you to confirm if your products have been correctly and safely loaded or unloaded in Iraq.
Goodada offers the following types of Quality Inspection Service in Iraq.
Iraq Supplier Verification and Quality Audit Services (FA)

This audit can be undertaken at most locations across Iraq (subject to any security issues). Our Verification and Audit services can serve many different purposes and meet many different needs. We have inspectors and auditors who can carry inspections and assessments in all the main industries in Iraq.

Click Here to find out more....

Iraq Product Inspections (FGI)

Our Inspections in Iraq can visit most locations subject to the current security conditions.They can visually inspect and check that products are made to the specifications and dimensions which your require. Our inspectors can also check the quantities, packing requirements and shipping marks. During the inspectors visit any on-site testing can be witnessed or samples collected and sent to an independent body for testing and verification. Click Here to find out more....

Loading Supervision in Iraq (CLI)

This the most popular inspection service for both importers and exporters to Iraq. This services provides an independent supervision and review of products being packed into or unpacked from the shipping containers in Iraq. We can check the quantities and also assess of any damage has taken place during this process.Click Here to learn more....

Production Monitoring in Iraq

Goodada's Iraq Production Monitoring Inspection are conducted when the goods are in the process of being manufactured. The purpose of a During Production Inspection is to update you on the progress of your order and the targeted completion dates. Click Here to find out more....

Labour Audit andand Child Social Checks in Iraq

Goodada's Iraq Social Audit is used to evaluate the working conditions, code of conduct and a companies responsibilities to its employees. The purpose of Social Audit is to promote, develop and maintain workplace practices that are socially acceptable. A Social Audit reassures your customers and suppliers that your business is socially accountable. Click Here to find out more....

Freight Insurance and Payments Services for Iraq

Save Money with our International Payments. Reduce banking fees and get better exchange rates. Click Here to find out more...

Goodada's Saudi Arabia Marine & Cargo insurance protects the owner of the goods for the full value of their investment against all risks and can include not only the full value of the goods, but also the cost of shipping, duties, and also up to 10% or even 20% extra to cover anticipated profit. Click Here to find out more...
Click Below to Get an Inspection Quote