Czechia Quality Control Inspection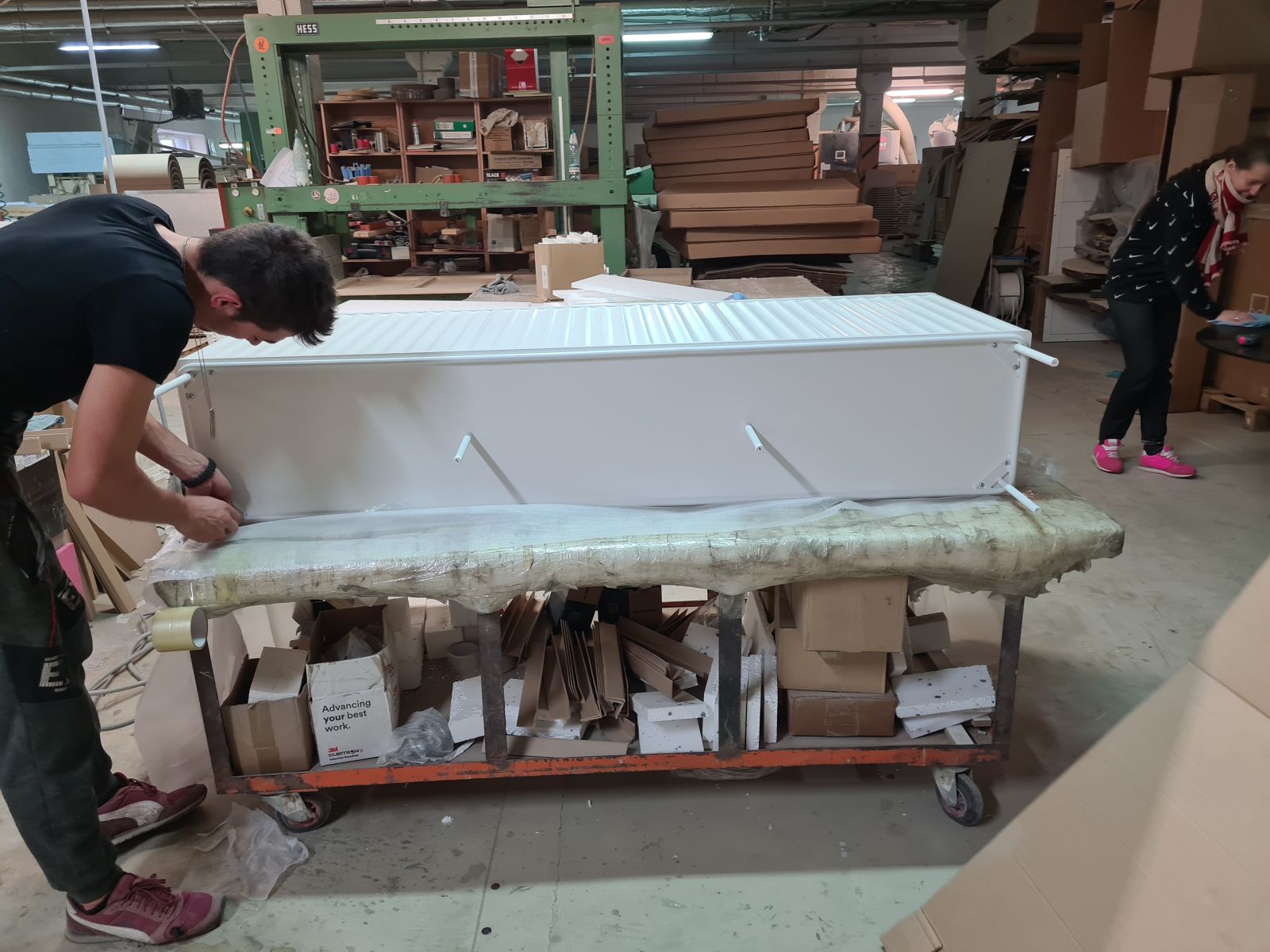 Czechia Quality Control Inspection and Supplier Visits
Czechia Quality Control -
Czechia is formally known as the Czech Republic. It
exports over $199.784 billion worth of products. Its main export markets are countries in European. Its top export products include metals, vehicles, games,

furniture

, wood,

electrical

, glassware, apparel, and chemicals.
Goodadas Czechia QC Inspection teams can guide you in this process with their detailed Quality Inspections program, ensuring that each product and factory has been audited for quality levels and comply with all laws and regulations for both markets. Czechia was formally known as the Czech Republic.
Czechia's top export countries are Germany, Slovakia, Poland, France, and the UK. The USA accounts for 2% of Czechia exports while Russia is 1.5%.
Goodada's Czechia Inspections are conducted at the seller's premises in Czechia. We always recommend that all buyers have an audit performed on any potential seller in Czechia before any orders are placed. It will reduce the risk of you buying inferior quality products or becoming a victim of fraud.
Goodada's Czech Quality Control Inspections will save you money by reducing the cost of product failures and checking that products are manufactured to your required specifications. Inspections can be conducted at any factory in the Czech Republic.
Goodada's Czech Republic Container Loading Inspections will allow you to confirm if your products have been correctly loaded and despatched from the factory in the Czech Republic.
For more information about Czechia Quality Control Inspection, please contact:
Contact Person: Aidan Conaty
Mobile- Messenger (Click to Connect)

Laptop / PC (Click to Connect)

Phone:(Europe/ Rest of the World) +353 1 885 3919 ; (UK) +44.020.3287.2990 ; (North America) +1.518.290.6604

Seller Verification Checks in Czechia
A
Czechia Manufacturer Audit
is conducted at your seller's factory in Czechia. The objective of sending an auditor to assess a possible seller is to check this firm is real and make the products you require to the standards you need. The Audit will also review the factories' quality control systems, the factories' manufacturing standards, and their export records.

Finished Goods Inspection in Czechia
A Finished Production Inspection occurs at the seller's factory in Czechia after the production run has been completed. The objective of a Pre Shipment check is to visually inspect the product specifications, product quantity, product dimensions, packing requirements, and shipping marks. The inspectors can also perform any on-site tests or collect samples for laboratory testing. If any problems are identified you can address these issues with the factory before the goods are shipped. You should allow 5 days from the day of this inspection to the day of loading the goods onto trucks or into shipping containers.

Loading Checks in Czechia
A Container Loading Inspection is conducted when the products are being loaded at the Czechia sellers' location. During loading the inspector can confirm that the goods are appropriately packed into the trucks or shipping containers. They also can witness the trucks leaving the seller's premises or warehouse.
Are you sending goods to Czechia? Do you need an independent Third-Party Inspector to check the products when they arrive at a warehouse in Czechia? Goodada's Inbound Cargo Inspections in Czechia is a suitable service.

Czechia Production Inspection Services
A Production Inspection is conducted when the goods are in the process of being manufactured in Czechia. This Czechia Quality Control Inspection aims to update the client on quantities produced, any quality issues, or if there will be any delays in the completion of the order. This inspection is very beneficial for clients who are experiencing communication issues with the seller in Czechia.

Raw Materials Inspection and Checks in Czechia
This inspection focuses on the raw materials and devices which will be used to produce the goods will you have ordered from the factory in Czechia. This is the only stage where the raw materials can be checked to make sure that they meet your quality requirements. If any independent laboratory tests are required on any of the raw materials, it should happen at this stage.

Freight & Cargo Insurance for Czechia
Making payments in Koruna? Save Money with Goodada's International Payments. Reduce banking fees and get better exchange rates.
Goodadas Czechia online Cargo insurance offers excellent value and coverage.