Vietnam Quality Control Inspections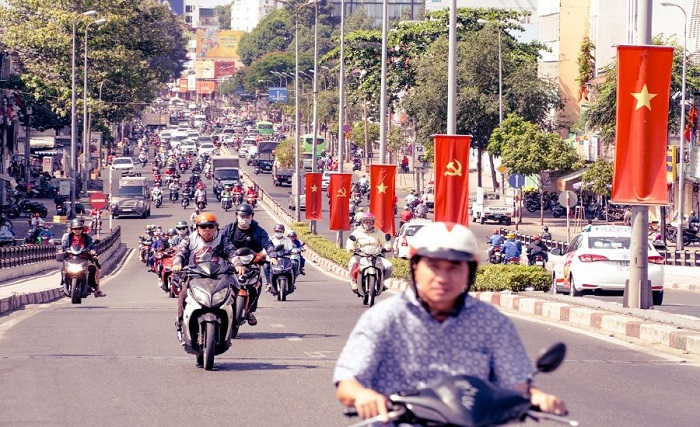 Vietnam Quality Control Inspections and Audit Services
Vietnam Quality Control Inspections - Vietnam is located in South East Asia. Vietnam joined the WTO in January 2007 and concluded several free trade agreements in 2015-16, including the EU-Vietnam Free Trade Agreement, the Korean Free Trade Agreement, and the Eurasian Economic Union Free Trade Agreement. Vietnam is a net exporter of food, garments, shoes, machine-building; mining, coal, steel; cement, chemicals, glass, tires, oil and mobile phones. When buying from Vietnam, buyers must make sure that the quality of the goods purchased meets their requirements. That is why having a Quality Control Inspection conducted by Goodada at the sellers location in Vietnam is very important. The main industries in Vietnam which may require Goodada's Vietnam Inspection services, are garments, shoes, furniture, fruit, clothing, chemicals, tires and house hold items.
The Vietnam economy is primarily agricultural based with 40% of employment in agriculture, 26% of employment in industry and 34% in services.
Advantages of Goodada Vietnam Inspections -

Clients are allowed to change their Vietnam Inspections up to 24 hours before the scheduled inspection.

All Vietnam Factory Inspections (FA) are conducted to international standards.

Get updates from Goodada as the inspection takes place in Vietnam.

Get the best inspectors in Vietnam to conduct your Vietnam Inspections.
For more information about Goodada's Vietnam Inspections please contact:
Contact Person: Aidan Conaty
Mobile- Messenger (Click to Connect)

Laptop / PC (Click to Connect)

Phone:(Europe/ Rest of the World) +353 1 885 3919 ; (UK) +44.020.3287.2990 ; (North America) +1.518.290.6604
Goodada offers the following Inspection Services in Vietnam:

Vietnam Factory Audit and Verification Services
Our Vietnam Factory Audits are popular with international buyers who are interested in sourcing their products from a new supplier in Vietnam. Our Vietnam Inspectors go to the factory to check its quality control systems, its production standards and the countries where it sends products. If the Supplier refuses to allow an inspector to visit the factory then this must be a clear warning not to buy from this supplier. Please visit
Goodada's Factory Audit
page to learn out more
about Goodada's Vietnam Inspections.

Container Loading Inspections in Vietnam
Goodada's Vietnam Container Loading Inspection will checks the quantities of products loaded into a shipping container at the factory in Vietnam. It also makes sure that the container is loaded to your requirements. Please visit Goodada's Container Loading Inspection page to learn out more about Goodada's Container Loading Inspections in Vietnam.

Inspection of Finished Products in Vietnam
This is the most popular inspection which Goodada conducts in Vietnam. Our inspectors visit the sellers' location within 36 hours of an inspection order being placed to check the product quantity, product specifications, packing requirements and shipping marks. If you are having problems with a product this inspection is a suitable inspection to assist in resolving these problems. Please visit Goodada's Finished Goods Inspection page to learn more about Goodada's Vietnam Inspection of Finished Products.