Turkiye Inspection Quality Control

Turkiye Inspection Quality Control
Turkiye Inspection Quality Control - Turkiye has become one of the primary beneficiaries of firms looking to near-source their products as they move away from China. Many firms new to doing business in Turkiye, formally known as Turkey, need professional inspection firms to check that their products are of the highest quality. Goodada offers its clients a broad range of Supplier Audit and Product Quality Inspection checks across Turkiye. Our services are designed to provide clients with critical information promptly. Goodada's Turkiye Quality Control Inspections are here to save you losing time and money. To find more about all the Quality Control Inspections and Audits provided by Goodada, please click on our Types of Inspections page.
Goodada provides Supplier Audits and QC Inspection Services across Europe, Asia, North and South America, the Middle East and Africa. Some of the European countries that we cover include Slovenia, Serb Republic, UK and the Ukraine.
For more about Goodada's Turkiye Inspection Quality Checks, contact:
Contact Expert: Aidan Conaty
Mobile- Messenger (Click to Connect)

Laptop / PC (Click to Connect)

Phone:(Europe/ Rest of the World) +353 1 885 3919 ; (UK) +44.020.3287.2990 ; (North America) +1.518.290.6604
Goodada offers the following types of Supplier Audits and QC Checks in Turkiye:

Turkiye Supplier Audit Services
Turkiye Supplier Audit Services - Have you found a new supplier in Turkiye? Do you want some checks done on a Supplier based in Turkiye? If you have answered "yes" to any of these questions, then Goodada's
Supplier Audit Service
is suitable. When you hire a Goodada Inspector, we will despatch that inspector to any warehouse, processing plant or office in Turkiye to inspect, audit and verify the Supplier. This service assists our clients in fulfilling their risk assessment on any potential supplier. Clients experiencing legal or supply issues with a Supplier in Turkiye often request this service. If you require this service, please get in touch with Goodada today to learn more about how we can help you.

Buyer Inspections in Turkiye
Buyer Inspections in Turkiye - Have you discovered a potential new Buyer in Turkiye? Do you need someone to verify that the Buyer is real and a genuine potential customer? Goodada's Turkiye Buyer Inspectors will present you with a detailed report. This report provides critical information which can enable you to decide if the Buyer is the right fit for your company.
To get more information, please visit Goodada's Turkiye
Buyer Inspection Service
.

Pre-Shipment Inspections in Turkiye
Pre-Shipment Inspections in Turkiye - This inspection normally occurs at the Suppliers facility. Still we can also conduct this inspection at any location in Turkiye. It is essential for at least 80% of your goods to have been produced and packed. An inspector will conduct this inspection to check and verify that the specifications, quantities, dimensions, packing and shipping labels meet the client's expectations. Clients may also ask that the Inspector witness on-site testing of the product to verify that it meets a requirement. In certain circumstances, a client may request that an On other occasions, a customer may request that off-site tests be performed on the product. In this case, the inspector can organise for products to be sent to an off-site laboratory for testing. To find out more about this service, please visit Goodada's Pre-Shipment Inspection page.

Loading Inspection in Turkiye
Loading Inspection in Turkiye. Are you sourcing products from Turkiye (Turkey)? Do you want to ensure that your order is fully loaded onto a truck or into a shipping container? Do you want to verify that all the items that you ordered are being shipped out from the supplier in Turkiye? Goodada's Loading Inspection Services are very popular with clients who require confirmation about what labels have been placed onto their products. To understand more about this service in Turkiye, visit our Loading Inspection page.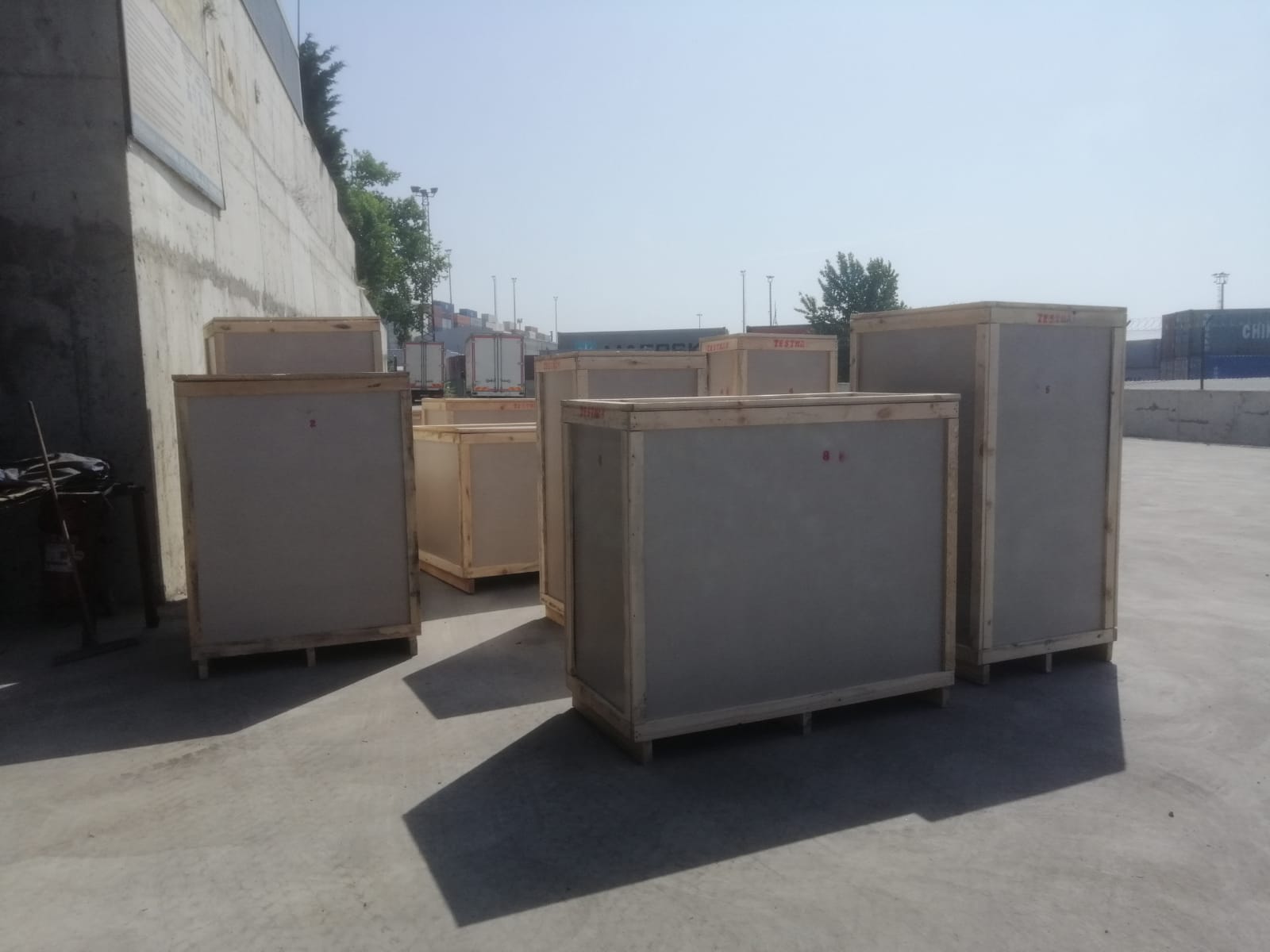 Inbound Goods Inspections in Turkiye
Inbound Goods Inspections in Turkiye - Are you shipping goods to Turkiye and need someone to be at the location to check the goods as they are being unloaded in Turkiye? Have you alredy sent goods to Turkiye but are receiving complaints in Turkiye about that shipment? If yes is the answer to any of these questions, you might consider Goodada's Inbound Goods Inspection. With this inspection, we can send an inspector to any port or storage areas in Turkiye to check goods being unloaded or inspect goods that have already arrived. Companies often request this service to independently assess if there are real issues with any goods that have been sent to Turkiye. To learn more about this service in Turkiye, please visit our Inbound Goods Inspections page.

Turkiye During Production Monitoring
Turkiye During Production Monitoring Services - Do you suffer from time delays with your order in Turkiye? Do you find it challenging to communicate with your Turkish Suppliers? Are you not getting any updates from a Supplier in Turkiye? If you are experiencing any of these issues, you may need to use Goodadas During Production Monitoring service. We can arrange to send an inspector to visit your Supplier's premises in Turkiye and have the inspector try and find out what is happening with your shipment. To find out more information about this inspection, please visit our During Production Inspection page.

Freight Insurance for Turkiye
Freight Insurance for Turkiye - Moving goods to Turkiye or sending goods out of Turkiye? Avoid the risk of any financial loss if your goods get damaged or lost during the logistics phase. Cargo Insurance can be ordered online using Goodada's Transport Insurance for Turkiye. Click on Goodadas Freight Insurance to find a quote with excellent cover.
Are you looking to send money to Turkiye in Turkish Lira, €Euros, $USD Dollars? Reduce Bank charges and avoid losing money on poor FX exchange - try Goodada's FX Payments Service. It might save you money.